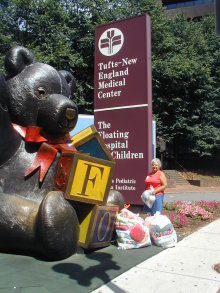 We have brought our handcrafted blankets to children throughout Boston area hospitals, shelters, organizations and to individuals. Many children who have lost a relative, who are sick, were involved with house fires, or other devastating incidents like hurricanes, domestic violence, opioid crisis, and acts of terrorism have received blankets through the organizations below and word of mouth.
Some of the most touching moments are when we give your blankets to individual children or families that we hear about through personal connection, references or read about in the newspaper.  If you know of a child in need of a handmade hug, please contact us!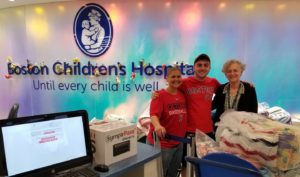 ---
RECIPIENT LIST
AMR-Nashua/ Manchester
Attleboro Family Shelter
Beth Israel – NICU
Boston Medical Center
Brigham & Women's
Bundles for Babies
Cambridge Family & Children's Services
Carolina Hill
Catholic Charities
Children's Hospital
Cradles to Crayons
Dana Farber Cancer Institute
Devanna Center
Dimmock Center
DOVE
DSS
Emerson Hospital & NICU
First Responders
Floating Hospital
Franciscan Hospital
Good Samaritan Hospital
Heartbeat
HELPIS
Home for Little Wanderers
Horizons for Homeless Children
House of Hope
Knitting 4 Peace
Lowell General
Lowell Head Start Program
Lowell House
Lynn Economic Opportunity
Mass Coalition for the Homeless
Mass General Hospital

Melrose/Wakefield Hospital
Metro West Medical Center
Middlesex Cnty DA's Office
Milton Foundation
Milton Hospital
My Brother's Keeper
NE Medical Center
New Horizons For NH Inc
Newton Head Start
Newton Wellesley Hospital
North Shore Medical Center
Open Door Ipswich Community Food Pantry
Parklane Medical- Derry NH
Project Hope
Salvation Army
Shriner's Burn Institute
South Shore Hospital
Spaulding Rehabilitation
St. Elizabeth's Hospital
St. Mary's Women & Infant Center
St. Vincent De Paul Society
TAPS
The Boston House
The Home for Little Wanderers
The Wish Project
Thom Charles River Early Intervention
Waltham Creative Start
Wellspring House
Winchester Hospital ER
Yawkey Family Inn (Children's Hospital)
YMCA of Greater Boston
---
Blankets in Action
Here is a wonderful example of our blankets in action. A batch of fleece blankets were made as part of a teenagers's church service project and donated to a Boston area NICU. A message from a grateful NICU employee said, "For our preemies, we use the blankets to keep their environment dark and quiet inside their isolettes.  We also use them on our cribs for the bigger babies to make the bed look cute which the parents really appreciate."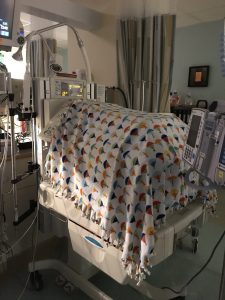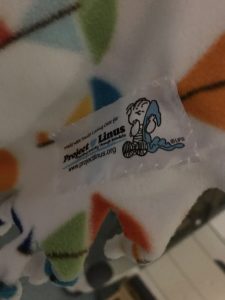 ---
Collaboration in Action
When the Merrimack Valley gas explosions took place in September 2018, our blanket coordinators knew Project Linus could help by providing blankets to children who lost their homes completely or partially and those that were without heat and electricity for the months to follow the disaster.  After some reaching out and networking, volunteers at Debbie's Treasure Chest in Lawrence, Massachusetts, opened their doors for a blanket collection day.
Our busy volunteers created and organized blankets. One of our volunteer coordinators drove from the South Shore, western Boston suburbs, and metro Boston picking up blankets to make the first delivery of 200 blankets in mid-October 2018.  The blankets of love were so well received, appreciated and used that local help organizations have requested more. We are preparing a second large delivery to spread care to these families that continue through crisis and hardship rebuilding their community.
Gratitude in Action
From thewishproject.org, one of our grateful recipients posted on their blog about recent donations.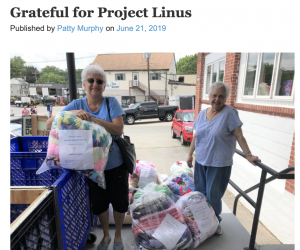 "Thank you to the talented group from the Boston Chapter of Project Linus for the many beautiful blankets, sweater sets and baby hats they delivered this week. These donations will be used for newborn baskets for first time moms and larger blankets will go out with toddler beds. We are so grateful to all the knitters, crocheters and quilters that donate their beautiful one of a kind blankets to babies and toddlers in need. The clients are so appreciative!"
Community in Action
Lynnfield United Methodist Church hosted the 3rd Annual Wakefield Girl Scouts and their Community Project Linus Blanket Making Day!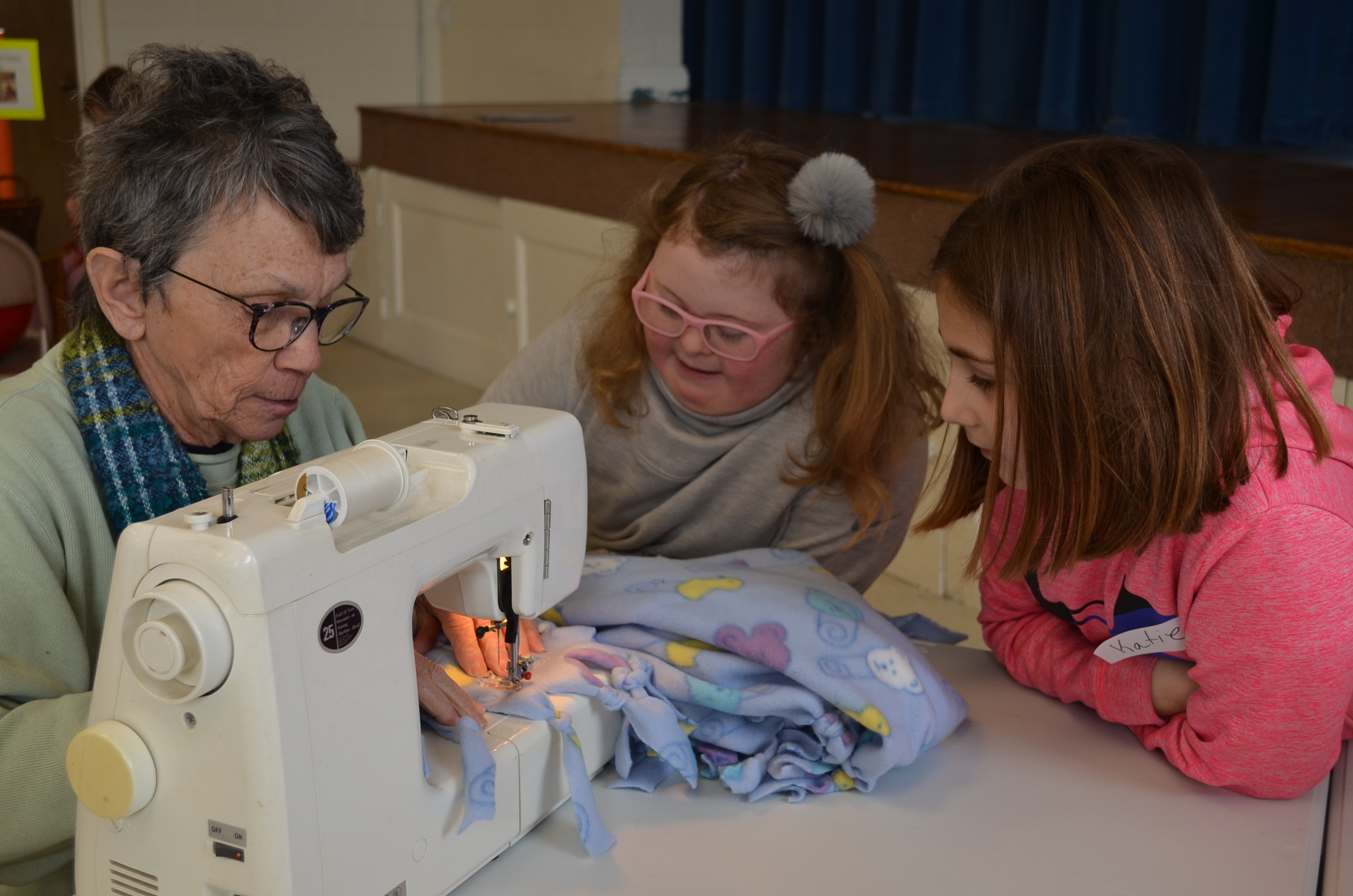 Over 25 caring volunteers including Girl Scouts and their families, Life Girl Scouts, Wakefield Arts and Crafts Society, Wakefield- Lynnfield United Methodist Church parishioners as well as other Community Members, all worked together to create 72 Project Linus Blankets which will be lovingly donated to "Mission of Deeds" in Reading as well as "A Bed for Every Child" program in Boston.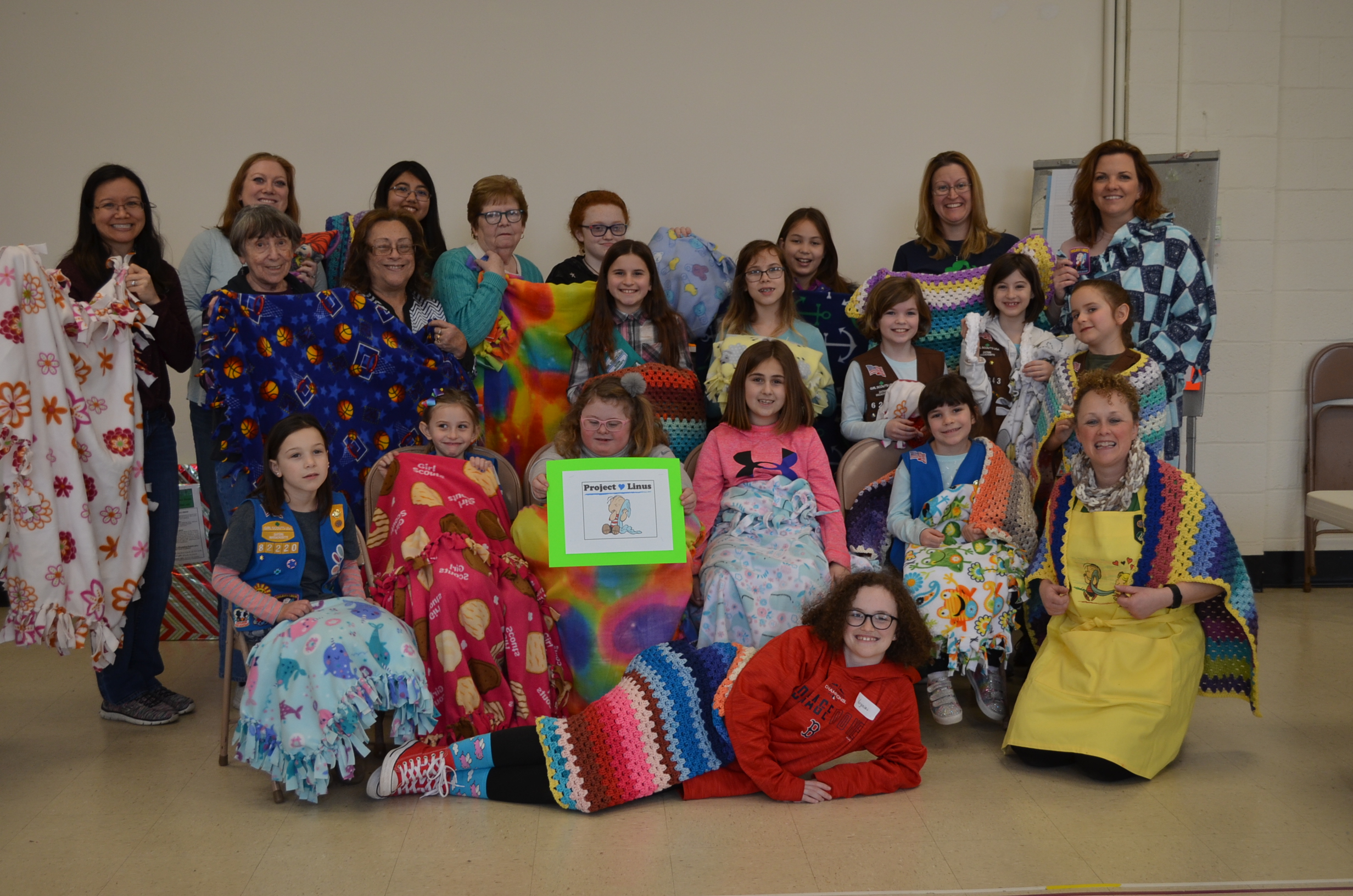 During this event, the Project Linus "blanketeers" worked together to cut and tie the fleece blankets, learned to use the sewing machine by sewing the Project Linus tags onto the finished blankets, learned to finger knit and even kept a completed blanket tally along with a bell to ring after each completed blanket!