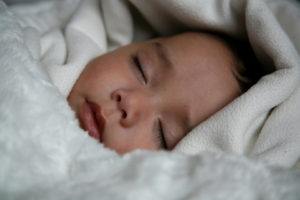 Project Linus Greater Boston Chapter is 100% volunteer run! We love our knitters, crocheters and quilters, but there is no prior experience or skill needed to make blankets or for the many other roles we need filled! There are jobs and roles at any commitment level for any age group or individual who wants to get involved.
---
Here are just some ideas of the tasks we need help with!
---
Make Blankets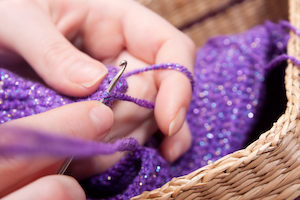 Blankets of all styles are welcomed, including quilts, tied comforters, fleece blankets, crocheted or knitted afghans, and receiving blankets in cheerful child-friendly colors with themes for children premies to teenagers.
Please read our Blankets section for any restrictions about blankets or to find a local Drop Off Location!
---
Make a Monetary Donation
Monetary contributions help defray the costs of our 100% volunteer effort.
Donations can be mailed to:
Greater Boston Area Project Linus
c/o Nancy Kearns
1372 Brush Hill Road E105
Milton, MA 02186-2370
United States
You can donate securely online to the Greater Boston Area Project Linus, and read more about making tax deductible donations to our organization here: http://www.projectlinus.org/donations/ Please remember to designate our local chapter in your donation!
Back to Top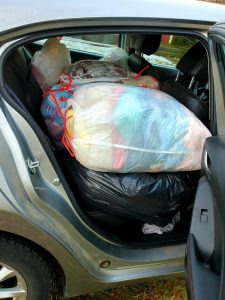 ---
Hands-On/Behind the Scenes/Deliver Blankets
We welcome people to help with our Project Linus parties which may include sewing labels, packaging, sorting blankets, etc. We could always use additional people willing to deliver blankets to hospitals.
Back to Top
---
Become a drop off location or Chapter Assistant!
Call us if you want to be involved in coordinating our chapter!
Back to Top

---
Spread the word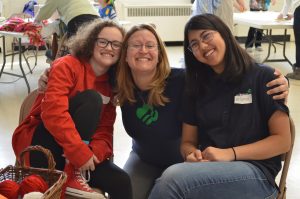 Do you know an organization that works with children that could use blankets? We try to reach out to as many organizations as we can that could use some of the many special blankets we receive. If know of any organizations or contacts in the Greater Boston area that work with children (such as shelters, food banks, and support groups), please send us an email and let us know.