---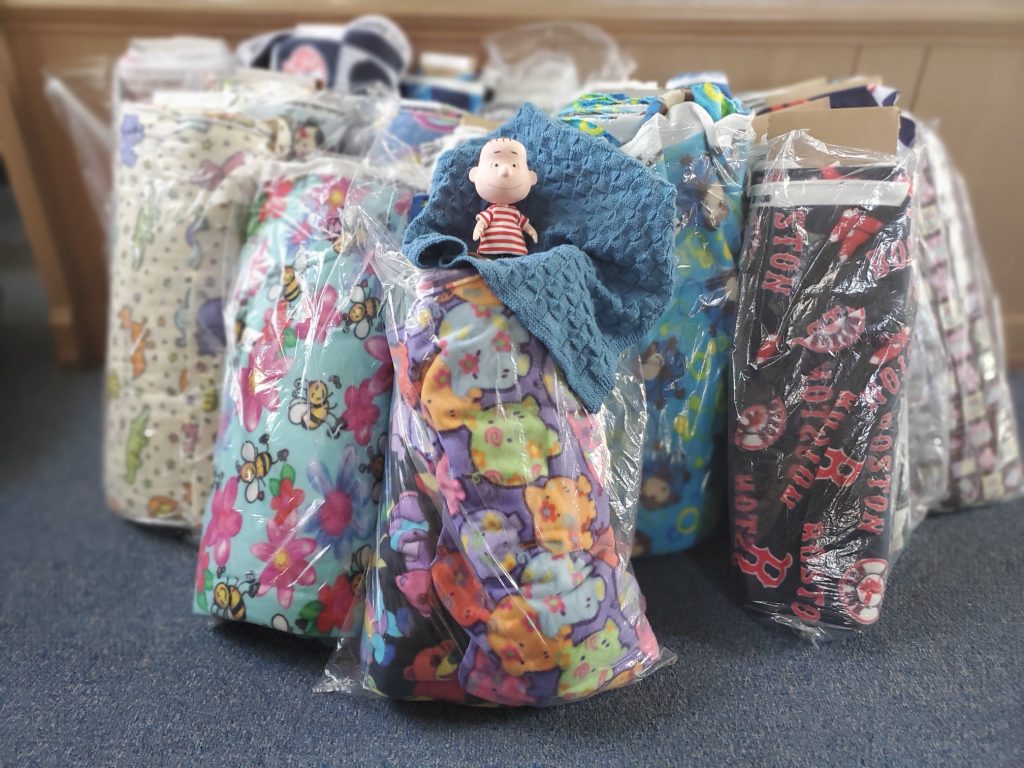 ---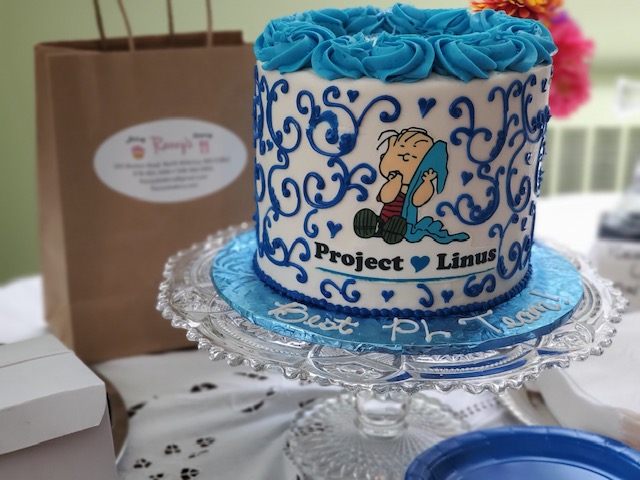 ---
In March 2022, our coordinators dropped off blankets to a church organization in Jamaica Plain that will send them with supplies to Poland for Ukrainian refugees. We are so grateful to all of our individual volunteers, as well as scouts, corporations, and service organizations dropping blankets off to coordinators and to JoAnn Fabrics. We donated hundreds of blankets to the effort, and are still able to have blankets to support our local organizations.
---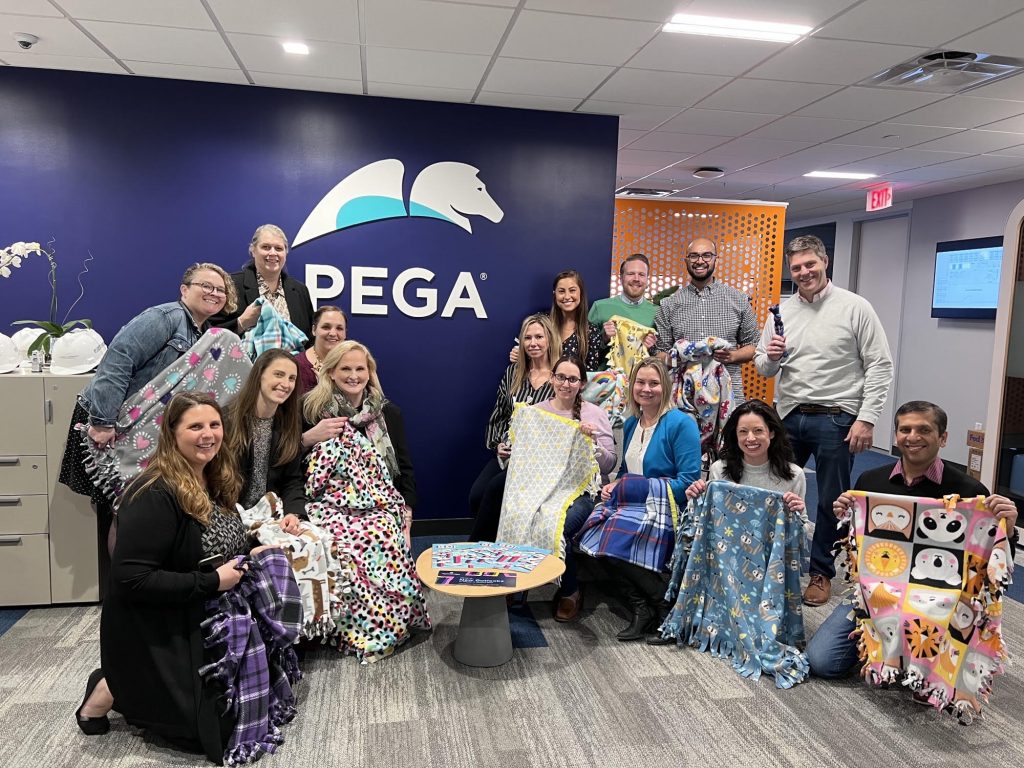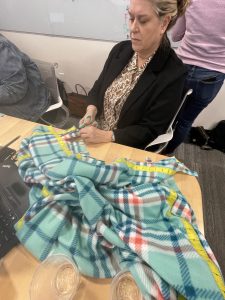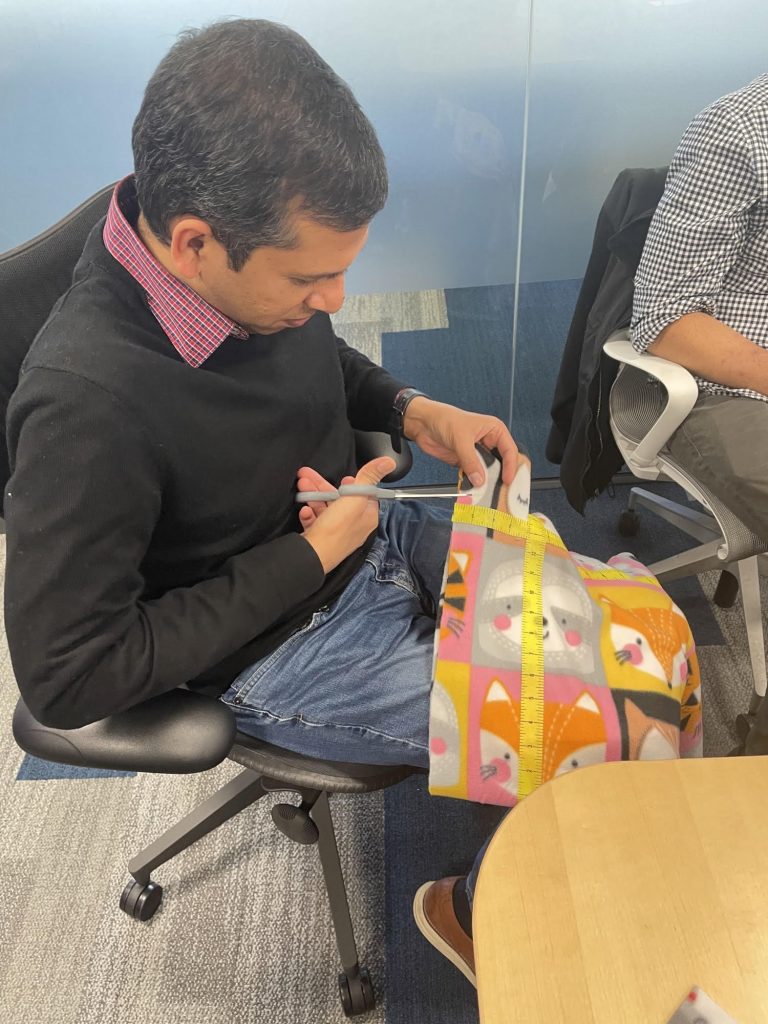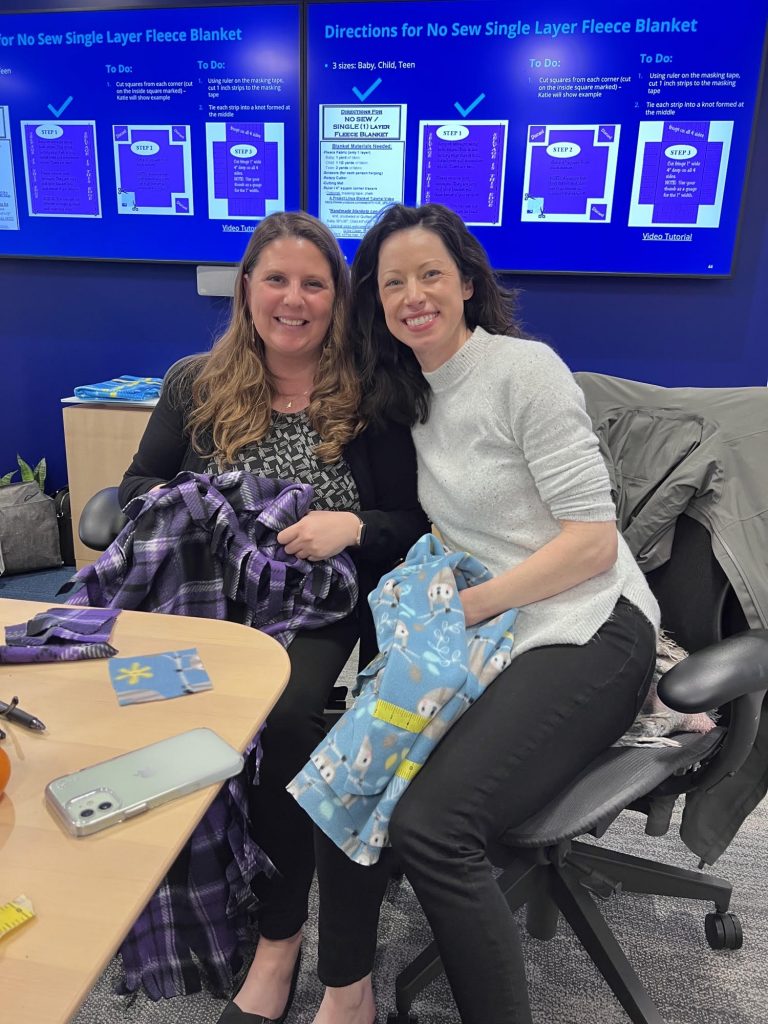 A local software company made fleece no sew blankets as part of a team building workshop. All of these blankets combined with hundreds of others and sent to Ukranian refugees in Poland. Thank you, Katie for the coordination and pictures!
---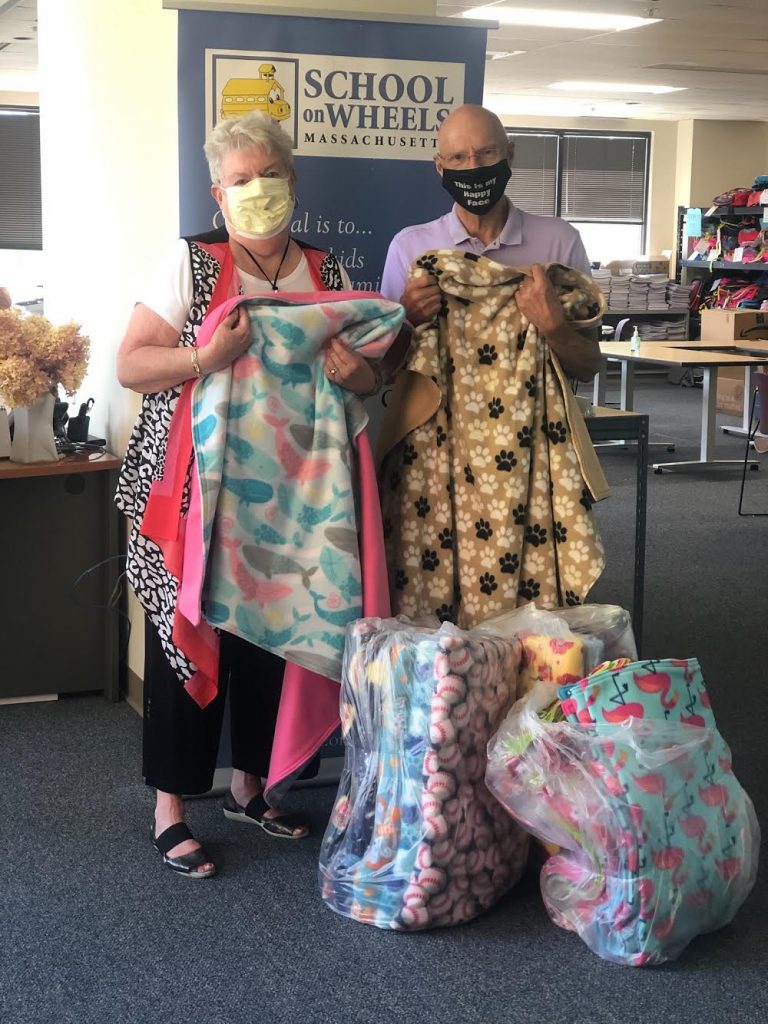 ---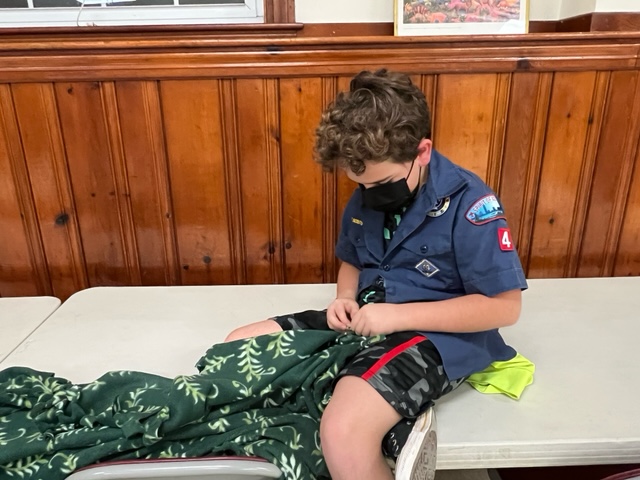 ---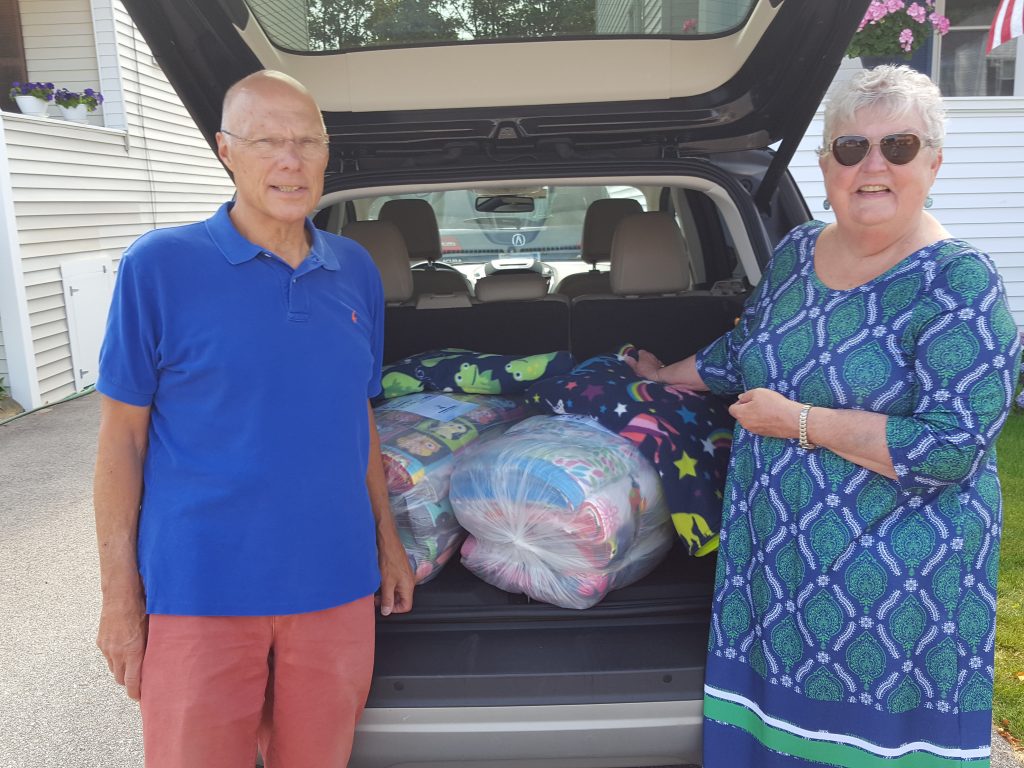 Martha Stewart Living featured Project Linus in January 2019. Check it out!
Project Linus Accepts Your Handmade Blankets for Children in Need.