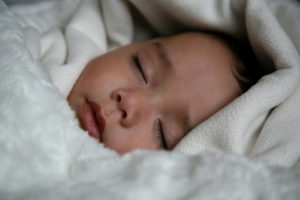 Project Linus Greater Boston Chapter is 100% volunteer run! We love our knitters, crocheters and quilters, but there is no prior experience or skill needed to make blankets or for the many other roles we need filled! There are jobs and roles at any commitment level for any age group or individual who wants to get involved.
Here are just some ideas of the tasks we need help with!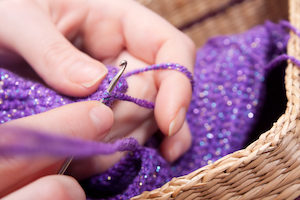 Make Blankets
Blankets of all styles are welcomed, including quilts, tied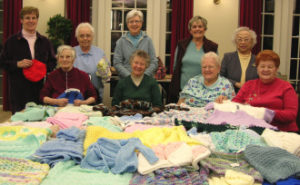 comforters, fleece blankets, crocheted or knitted afghans, and receiving blankets in cheerful child-friendly colors with themes for children premies to teenagers.
Please read our Blankets section for any restrictions about blankets or to find a local Drop Off Location!
Make a Donation of Supplies
Fabric, yarn, thread, batting, thank you notes, postage stamps, paper, gift certificates to craft or office supply stores, etc. are gladly accepted and appreciated! We will be setting up an Amazon Wishlist soon with supplies! Donations can be mailed or coordinated with one of our drop-off locations.
Back to Top

Make a Monetary Donation
Monetary contributions help defray the costs of our 100% volunteer effort.
Donations can be mailed to:
Greater Boston Area Project Linus
c/o Nancy Kearns
1372 Brush Hill Road E105
Milton, MA 02186-2370
United States
You can donate securely online to the Greater Boston Area Project Linus, and read more a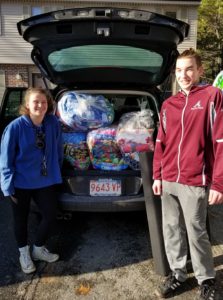 bout making tax deductible donations to our organization here: http://www.projectlinus.org/donations/ Please remember to designate our local chapter in your donation!
Back to Top

Hands-On/Behind the Scenes/Deliver Blankets
We welcome people to help with our Project Linus parties which may include sewing labels, packaging, sorting blankets, addressing envelopes, stuffing envelopes, etc. We could always use additional people willing to deliver blankets to hospitals.
Back to Top
Become a drop off location or Chapter Assistant!
Call us if you want to be involved in coordinating our chapter!
Back to Top

Spread the word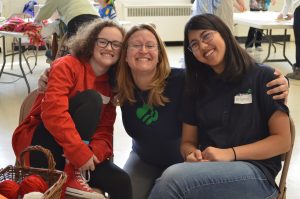 Please help us let people know about Project Linus. Share our website and Facebook page! Let your crafters friends know about us! Share with scout, community service and social groups. Consider fundraisers or submitting articles to local groups and newsletters. Individuals and groups welcome. Just think…..you can make a difference in a child's life!
Back to Top